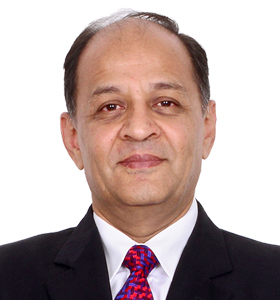 MS in Printing Technology from Rochester Institute of Technology (RIT), USA. BTech (Topper 1984 Batch) from BITS Pilani, India.
Vinay Chhajlani is the Group Chairman, Founder and Strategist behind Diaspark and Group Company Webdunia. He has also been Non-Executive Director at Network18 Media & Investments Limited and Infomedia Press Limited.
Vinay began his career in 1986 as a planning executive with Semline Inc. – a leading printing company in Boston. It was these two years at Semline that gave direction to his interest in IT and helped crystallize his entrepreneurial vision. He founded Webdunia.com (India) Pvt. Ltd., a leading language and technology services provider in 2000 with the mission of "Empowering every Indian to explore the power of computers/internet and connect to the world around". The continued growth and success of all of these companies bear testimony to his zeal to succeed, strong business acumen and outstanding leadership abilities.
Senior VP, Jewelry Software
Exec. Associate Commissioner/Operations INS(Retired), Senior Advisor
Director of Sales, Consulting
Sr. Manager, Jewelry Software
WRITE TO US, WE'D LOVE TO HEAR ABOUT YOUR NEEDS.